BG-74 ULTRA MEGA RARE CONCERT HANDBILL
BG-74-OHB-A - JEFFERSON AIRPLANE - GRATEFUL DEAD - July 31 through August 5, 1967 at the Okeefe Center in Toronto Canada - First Only Printing Double Sided Concert Handbill - 4 49/64" x 6 63/64" - This handbill matches the concert poster in design and colors, though it has a review from Time Magazine reproduced on the backside (see image) - Quite possibly the rarest of the Bill Graham numbered series of handbills and missing from many collections as a result of it's value - Two of it's corners are not perfectly sharp, though very nice condition overall, at the very least a pristine A- condition copy (nice copies of this item are even scarcer!) - Ultra Mega Rare - Inquire for current price & availability
Artwork by James Gardner along with a hallmark photos by Herb Greene.
The story has it that due to customs restrictions, the bulk of the posters & postcards were destroyed by the Canadian authorities, making it extremely hard to find this handbill / card, or the concert poster for this Toronto event.
The scanned images below show the front and backside of this pristine handbill:
Front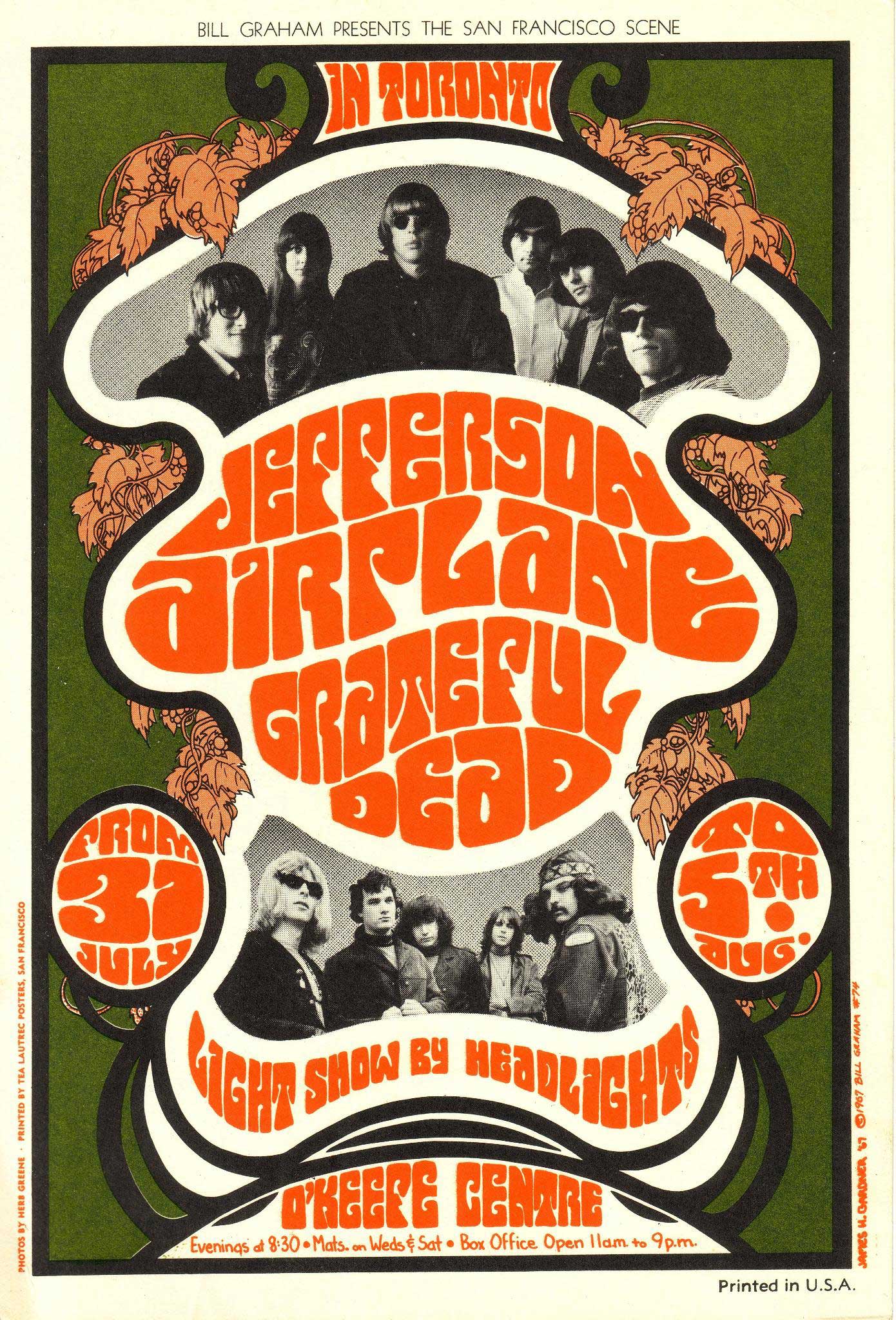 Back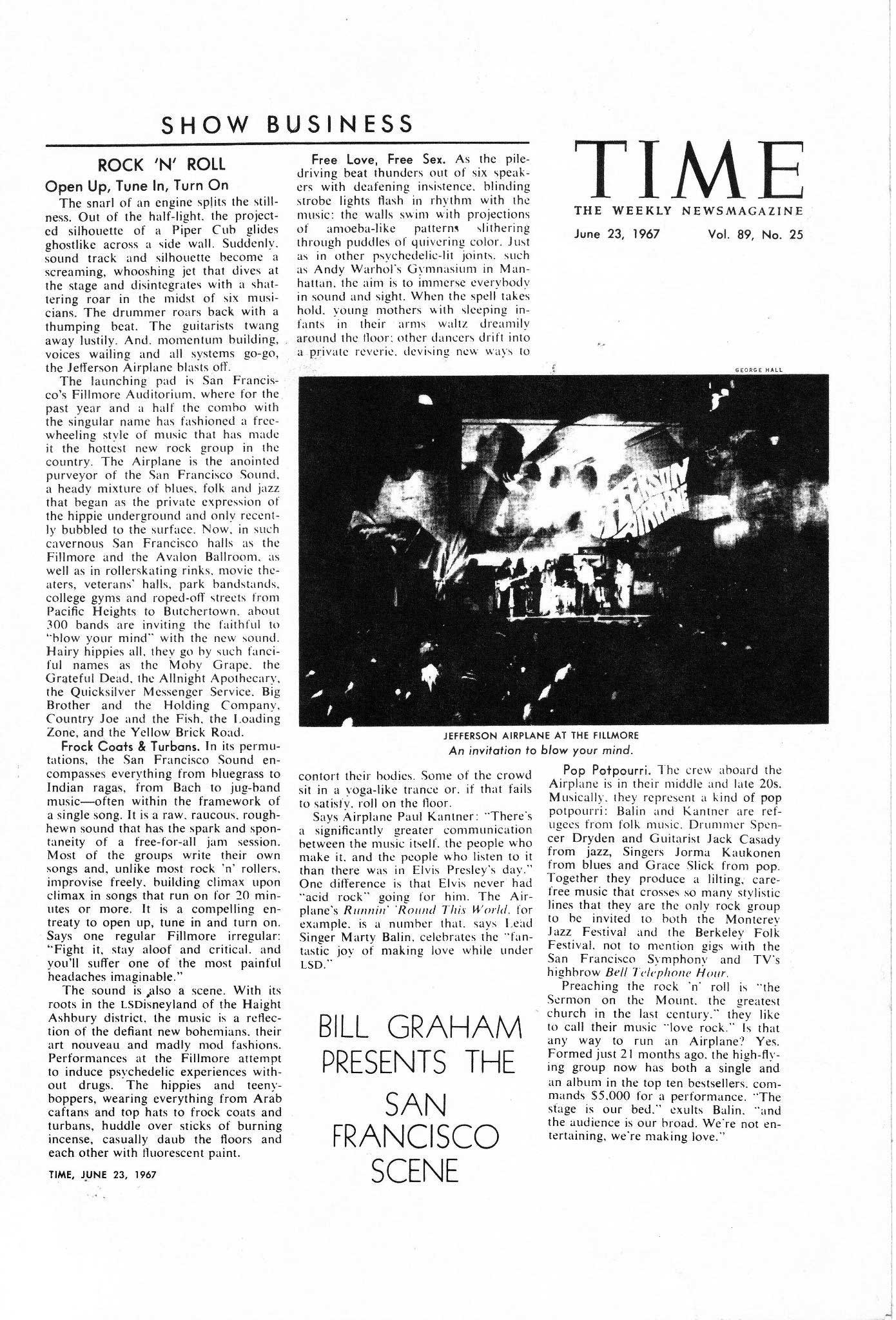 * Add $22.00 to $27.00 for shipping on an order of poster(s) (with or without handbills) for Priority Mail / Insurance / Strong tube / quality protective care packing / post office mailing / etc. - Call for a Priority Mail quote for your location.
* Add $25.00 for Registered Priority Mail / Insured delivery (Includes sturdy condition protecting packing / Strong Tube etc.
* Add $25.00 to $35.00 for UPS Blue / 2nd Day delivery (Quicker, more predictable these days!) - Call for UPS Shipping Charges, which are changing due to shifting fuel surcharges.
* Add $11.75 for an order of handbill(s), or other non-poster items, or $25.00 to $35.00 for UPS Blue / 2nd Day Air delivery (more predictable delivery time) - Please call for UPS quote to your location.
* Foreign Orders, Alaska and Hawaii - Please call for a shipping quote / rate to your location.
PRICES BEING REVISED - INQUIRE FOR DETAILS ON SPECIFIC ITEMS
Send a money order or cashier's check (faster) or check to:
David Faggioli
820-A Kupulau Drive
Kihei, HI 96753-9231

Email:
PosterGeist!

CALL OR FAX...
Noon to Midnight, Pacific Standard Time
PHONE AND FAX NUMBER: (808) 874-9126

Text and layout are copyright (c) postergeist 1998 through 2010
postergeist & PosterGeist! are Registered Trademarks of David Faggioli and postergeist.com
All images are copyrighted by the artists.
*All Family Dog images © Family Dog Productions. Family Dog Productions is the D.B.A. of Chester Helms, 771 Bush Street, San Francisco, CA, 94108.
All Bill Graham Presents items either © Bill Graham Presents 1966, 1967, 1968, 1969, 1970, 1971, 1972 and/or copyrights administered by Bill Graham Presents.



Click here to order.


Click here to return to the home page.